You've no doubt seen those voyeuristic American Apparel print ads of half-naked, good-looking girls writhing in unmade beds with come-hither eyes, and then thought to yourself, "Nice work if you can get it..."
What you probably don't know is that the guy getting it is 30-something Worcester boy done good, Henrik Purienne.
Purienne began taking photographs of his friends after nicking a camera from his rich aunt's handbag. Or was it after he discovered a BetaMax camera at his best friend's house? Whatever, the past is of no importance, and Purienne is so enigmatic, illusive and sarcastic that he probably spins a wonderful new tale every time he's asked the tired old question of his first click.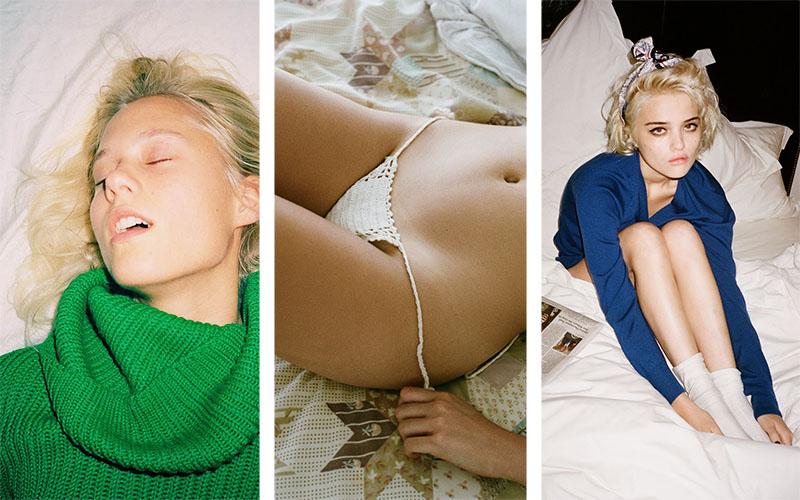 Whatever the catalyst, what matters is how, after noticing the photographs of friends and girlfriends piling up around the house, photographs "so simple and real they got confused for art", Purienne discovered his niche. Which is to say, untouched, old school-style photographs of  #PurienneBlondes, at the beach or poolside, shot with a lo-fi 35mm.
While it's easy to make comparisons to the likes of Terry Richardson and Richard Kern, Purienne's work is more than just sun-dappled, leggy blondes in various states of undress. His unmistakable 70s filter makes everything that he does timeless and cool, creating the type of reality that we not only want to believe, but wish to immerse ourselves in.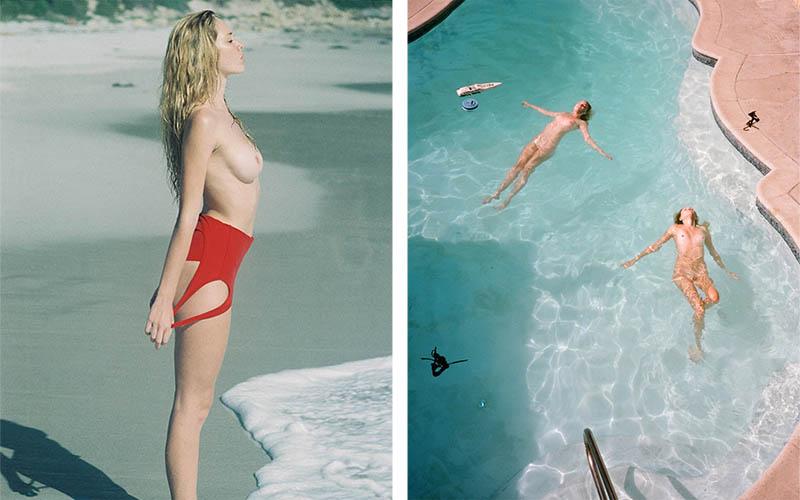 Let it be known that this particular photographer is no graft-shy hipster shooting from the hip while getting off on getting girls to take their tops off. Alongside his cult fashion glossy, Mirage Magazine, (Purienne's outlet for what he calls "his superficial obsessions with architecture, girls, cars and summer holidays"), and an enviable client list including Maison Kitsune, Costume National and, of course, American Apparel, he has also published a book. He downplays it as a collection of  "snapshots, portraits and out takes" but is in fact a veritable objet that would take pride of place on any coffee-table.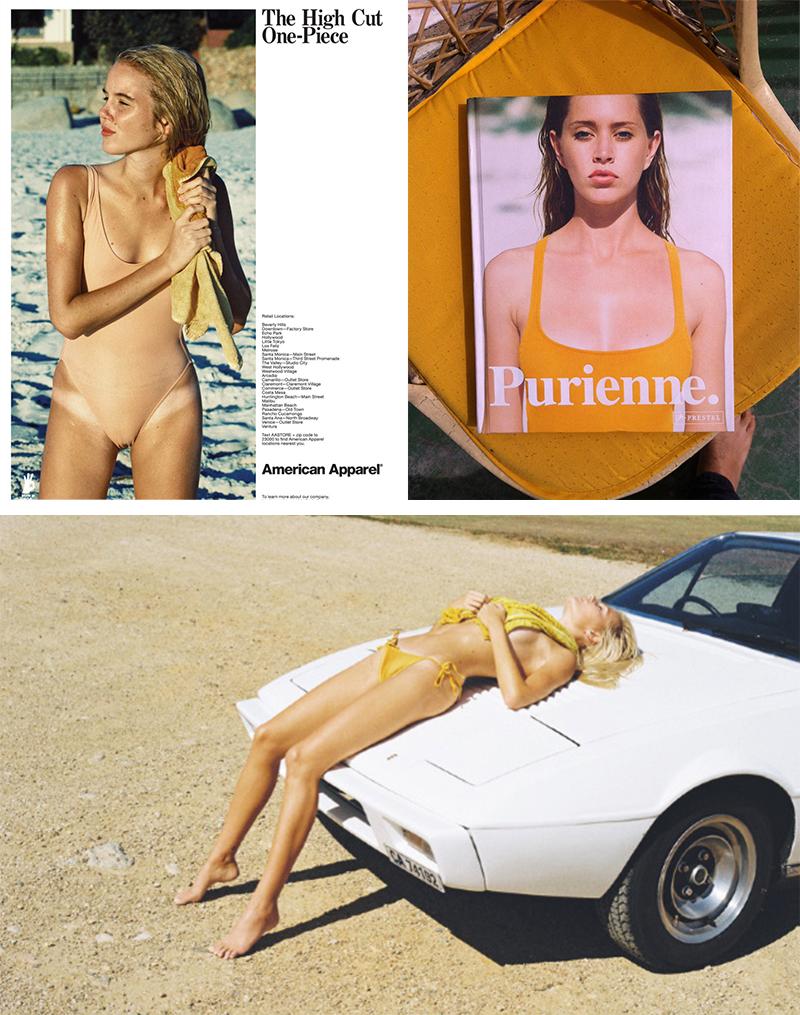 Sexy, provocative and controversial, Purienne's "Jetset Hedonism" and high-fashion escapism are grounded in skilled staging, careful composition and the resourceful use of ambient light. Add to this the vintage cars, mid-century furnishings and a palette of earth tones, burnt oranges and mustards, and each photograph that Purienne makes becomes a curled index finger enticing readers to lose themselves in a summer fantasy – an extension of Purienne's louche world.
But don't take our word for it; this is what the man himself has to say…
Your first love was a blonde student at a school for the deaf that your father worked at. Could you tell us a little bit more about your original muse, please?
What's there to say? She was just your typical sexy tanned blonde deaf kid with reading glasses and a big tricycle. No contest. 
How many notches do you have in your bedpost?
I just have a big mattress on the floor, so it saves a ton of time on crafty logistics. 
What advice do you have for guys wanting to hang around with the type of girls that you're friends with?
Pretend to be me, apparently it's pretty easy. 
What advice do you have for girls who'd like to hang around you?
Pretend to be deaf. It's not that easy.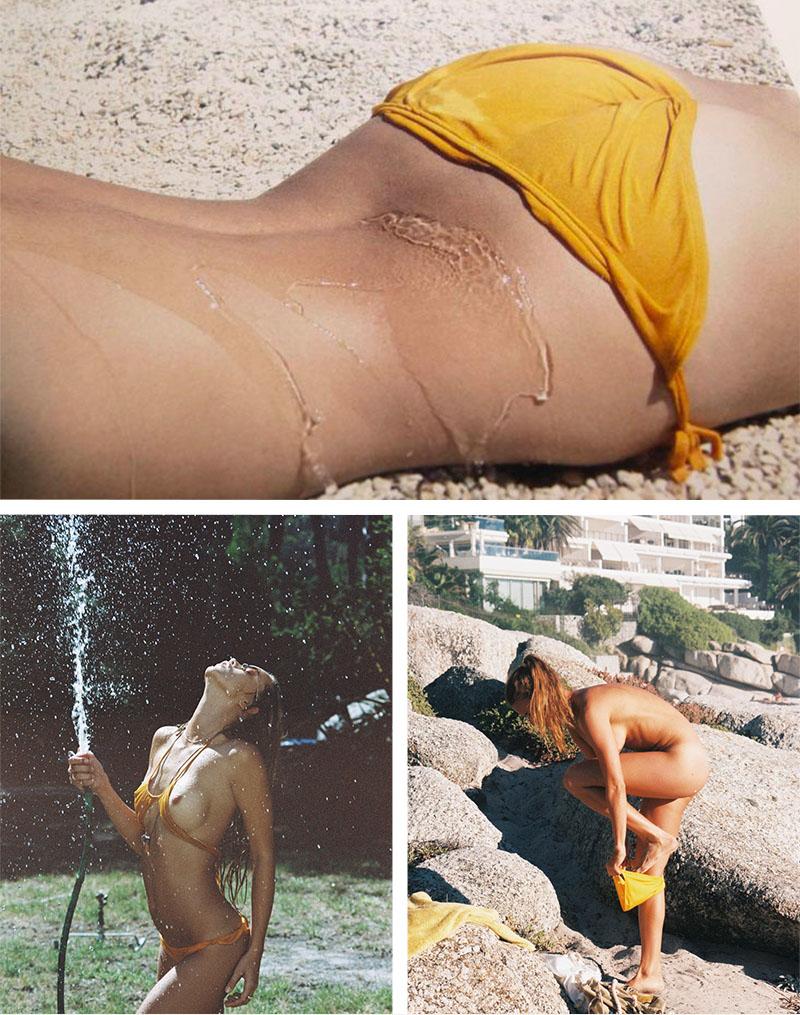 What's the best gift you've ever received?
A magic 8 ball. No more open questions. 
Describe your perfect date.
I've never been on a date, but according to my research, it's a self-empowering circle of deceit involving Lion's Head, World of Birds, Boulders, Cape Point and a handmade shell-driftwood combo necklace. 
List your five best beaches.
A beach is only as good as the company you keep. (Uh, sorry, I just got so lazy).
Your dream client, model and location would be?
It's all a fucking nightmare really.
What piece of advice do you have for those wanting to take better holiday snaps?
Put down your camera and just chill out. You can talk about the special moments around a campfire later.